Fruit Protect Breeding Bag (100 Pcs)
Regular price $27.95 $0.00
Keep vegetables and fruits without damage!
Special eco-plastic bags boast excellent rain-proof, breathable, pest control, bird-prevention, anti-bacterial, transparent, and other features, and they are made of biodegradable, environmentally friendly materials.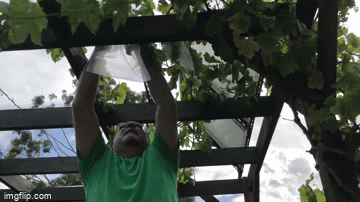 Studies show that it can effectively improve the growth of microorganisms in the environment of grape spines, significantly improving the soluble solids of berries.
Anthocyanins and vitamin C improve the integrated quality of grapes, increase the brightness and coloring of grapefruit, and reduce diseases such as peeling grapes, anthracnose, white rot, and gray mold, cutting down grape producers.
FEATURES:
  Provides instant protection from frost and harsh weather, while still allowing air and moisture to filter through to maintain healthy growth
  Protect your plants, vegetables, flowers from Insect, Mosquito, Bug, Birds. This Garden Netting Bag is non-toxic, can be reusable
  Made of soft-green, high-quality biodegradable environmentally friendly materials. The lightweight and soft fabric is plant friendly, no harm to plant growing
  Research shows that it can effectively improve the microbial growth environment of grape spikes, significantly improving the soluble solids of berries. It can be used in the all growing season.
  Ideal cover for wintering large, exotic, and tender container plants such as palms and cordylines. Protect plants from snow hail, frost in the winter and insects, birds during the growing season.